New Disease Reports update September 2018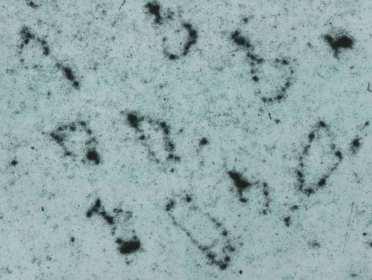 New Disease Reports (2018) 38, 8
 
Dahlia latent viroid and Potato spindle tuber viroid in dahlia plants in the UK
W.A. Monger
*wendy.monger@sasa.gsi.gov.uk
Science and Advice for Scottish Agriculture (SASA), Roddinglaw Road, Edinburgh EH12 9FJ, United Kingdom
Received: 24 Jul 2018; Published: 17 Aug 2018
Dahlia latent viroid (DLVd) (Hostuviroid, Pospiviroidae) is a recently discovered viroid of dahlia (family Asteraceae) (Verhoeven et al., 2013). Surveys in both The Netherlands and Japan found the viroid to be widespread in both field- and pot-grown dahlia. No other natural host of this viroid has been found and attempts to inoculate the viroid to other plant species have failed (Verhoeven et al., 2013; Tsushima et al., 2015). Potato spindle tuber viroid (PSTVd) (Pospiviroid, Pospiviroidae), is the only viroid to naturally infect cultivated species of potato (Solanum tuberosum) and is a quarantine pest in the European Union. Recently PSTVd has been found in dahlia in The Netherlands (Verhoeven et al., 2016) and in mixed infections with DLVd in Japan (Tsushima et al., 2015).
In 2017 routine viroid testing at a tissue culture facility in the UK, included four dahlia lines from three cultivars and found DLVd and PSTVd in different cultivars. The initial investigation for viroid was performed using a digoxigenin (DIG) labelled full-length PSTVd RNA probe (Agdia, USA) that can detect all known pospiviroids (Monger & Jeffries, 2015). Two dahlia lines, both cv. Tiger Eye, tested positive. Generic pospiviroid primer sets 3H1-F/2H1-R; Pospi1-FW/Pospi1-RE and Vid-FW/Vid-RE (International Plant Protection Convention, 2016) were used in RT-PCR reactions and the products sequenced to identify PSTVd. The full-length genomes (360 nt) from both Tiger Eye lines were constructed from the overlapping PCR products (GenBank Accession Nos. MG450357 and MG450358). The two Tiger Eye lines had been separated in tissue culture for approximately five years and differed in sequence by three nucleotide substitutions. Figure 1 shows the phylogenetic relationship of these isolates with related PSTVd isolates from different host plants. The Tiger Eye isolates form a separate clade with the two known PSTVd isolates from dahlia (The Netherlands and Japan).
In addition, the four dahlia lines were tested for DLVd using the specific primer set DLVd-P1 and DLVd-P2 (Verhoeven et al., 2013), in a one-step RT-PCR reaction. Dahlia cv. Fire Mountain gave a strong PCR product that when sequenced confirmed the presence of DLVd. A set of internal primers were designed, DLVd int F (5ˈ-GAC TAC CGC CCT TTT GCT TC-3ˈ) and DLVd int R (5ˈ-AGC TAC AAG GAG CGG AGC T-3ˈ), to give a full-length contig (MG214159). The genome was 342 nt and was 100% identical to the DLVd sequences from The Netherlands (JX263426) and Japan (LC036322). The identical sequence of DLVd isolates from different countries and cultivars of dahlia was surprising and can in part be explained by the specific host/viroid relationship. However this level of sequence conservation has not been reported with other viroids.
The infected dahlia cultivars showed no obvious symptoms with either viroid; although the growth rate in tissue culture was observed to be slower than other dahlia cultivars, particularly the PSTVd-infected lines. The symptom of leaf curl has been reported in dahlia when these two viroids are in a mixed infection (Tsushima et al., 2015) and other subtle symptoms may become apparent with further study. No infected dahlia plants had left the facility and all lines were subsequently removed or destroyed. This report represents the first finding of DLVd in the UK and PSTVd in dahlia in the UK.
New Disease Reports (2018) 38, 7
 
First record of Grapevine Pinot gris virus infecting Vitis vinifera in the United Kingdom
G. Silva 1*, J. Lecourt 2, G.R.G. Clover 3 and S.E. Seal 1  
1 Natural Resources Institute, University of Greenwich, Chatham Maritime, Kent ME4 4TB, UK
2 NIAB EMR, New Road, East Malling, Kent ME19 6BJ, UK
3 Royal Horticultural Society, RHS Garden Wisley, Woking, Surrey GU23 6QB, UK  
Received: 01 Aug 2018; Published: 10 Aug 2018
Grapevine Pinot gris virus (GPGV) is a member of the genus Trichovirus, and was first identified in grapevine (Vitis vinifera) cv. Pinot Gris in Italy in 2012 (Giampetruzzi et al., 2012). Since then GPGV has been reported in several European countries as well as Australia, Canada, China, Korea and the USA (Bertazzon et al., 2016). In April 2017, a survey of four geographically separated vineyards in the UK was done to investigate the presence of GPGV. A dormant cane was sampled at random from each of the four locations (Pinot Noir clones 119, 336, 792 and 924, reciprocally grafted upon Gravesac, SO4 or 3309 Couderc rootstocks). 
RNA was extracted from cambial scrapings using a modified CTAB method (Abarshi et al., 2010) and tested by RT-PCR using the specific primer pair Pg-Mer-F1 and Pg-Mer-R1 (Beuve et al., 2015) targeting the movement protein (MP) gene. One sample, clone 336 grafted upon Gravesac, tested positive for GPGV yielding the expected 770 bp fragment. To confirm the detection of GPGV in the UK, a second RT-PCR was performed using GPGV-specific primers spanning the end of the MP and the beginning of the coat protein gene sequences (Morelli et al., 2014). An amplicon of the expected size (588 bp) was obtained.
PCR amplicons from both GPGV primer sets were sequenced in both directions and the resulting sequences assembled using Geneious v10.2.6 (Biomatters Ltd., New Zealand). Sequences overlapped by 441 bp and generated a single contig of 917 bp representing a partial sequence of the GPGV isolate from the UK (GenBank Accession No. MG983746). Similarity searches using BLAST showed that this GPGV isolate shares the highest sequence identity at the nucleotide level (99%) with isolate GPGV Mer from France (KM491305).
To our knowledge, this is the first report of GPGV in the UK. GPGV has been associated with symptoms of leaf mottling and deformation in grapevine and is transmitted by the eriophyid mite Colomerus vitis (Malagnini et al., 2016) which is present in the UK. Further large-scale studies should be done to determine the prevalence and spread of GPGV in the UK and evaluate the impact of the virus on yield and wine quality. The UK wine industry is a fast-growing sector with production projected to increase from the current 6 million bottles of wine per annum to c. 40 million bottles by 2040. Extensive knowledge is needed about the presence and incidence of viruses in UK vineyards to develop efficient control strategies critical to enable the continued development of the industry.