Plant Health Centre

International Year of Plant Health

To mark the UN's International Year of Plant Health, we have launched a set of 5 Key Principles, which outline important steps to protect Scotland's plant resources. We have put together an information booklet that details these principles and our Directorate have filmed a conversation to introduce the principles and furnish them with examples. During the UK Plant Health Week we brought these principles to life through a series of blogs or short YouTube videos, each highlighting the importance of plant health to some of Scotland's iconic plant-based assets.
THERE ARE CURRENTLY NO CALLS FOR PROJECTS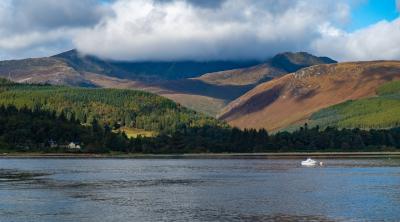 A total of around 220 ha of larch are to be felled on the Scottish island of Arran in an effort to control the spread of the disease Phytophthora ramorum.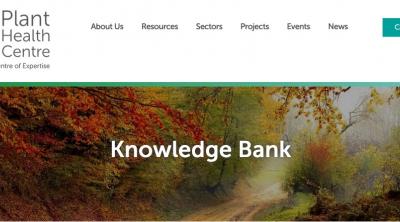 This project has expanded the PHC online Resource Bank for plant health threats to the Natural Environment sector in Scotland to include information sources for the remaining three sectors (Forestry, Agriculture and Horticulture). Information sources for Forestry, Agriculture and Horticulture were compiled and evaluated, and a Knowledge Bank relevant to each sector is now online at the PHC website, creating a comprehensive and unique signposting resource for plant health information with relevance to Scotland.
Sign up for our newsletter
Sign up for our Newsletter and to be kept informed about Centre activities:
Twitter feed block
RT @PlantChiefScot: Are you importing plants from the EU to Scotland? From 1st January you will be required to use a Place of Destination a…

RT @plantchief: Major update of Risk Register hosts now complete. Previously, only some hosts were listed for each pest. RR hosts now more…

RT @beplanthealthy: Thank you to all @DefraGovUK @HTAnews @cobwebdr @celiaKconsult @GrowninBritain @NSF_Agriculture involved in the develo…

RT @ForestryComm: We have a range of useful videos available on our YouTube account from the benefits of coppicing to how to spot pests and…

RT @TheICF: Week 3 of #NTOC2020 is all about Pests and Diseases - four fantastic presentations over three sessions featuring @cobwebdr, @Ke…

RT @EdinPlantSci: Here is our full agenda for our first ever EPS Early Career Researchers meeting THIS THURSDAY! 🌱👨‍🔬🌲👩‍🔬 It's a full day o…

RT @FR_SERG: If you're a nursery/grower OR committed to using biosecure 🌺🌳 products, check out 'plant health considerations for the hort. s…

RT @vakeenan: We will be organising a needs assessment workshop for producing a national land-use map for Scotland w/c 9th November. We're…

@Wayfaringhind @lwhemmings @andyheald @JeanetteHall9 @WoollyMaggot @MickBiddleFC Sightings of tree pests and diseas… https://t.co/d69mtQm4uV

RT @quine_chris: @PlantHealthScot

RT @UKPSF: 🚨 Plant Health Summit

If you play a role in plant health, with up to 10 years experience in this area, we want to hear from yo…

RT @FR_SERG: Highlighting the importance of plant health as the National Trust warn of the damage caused by ash dieback.