There are currently no calls for projects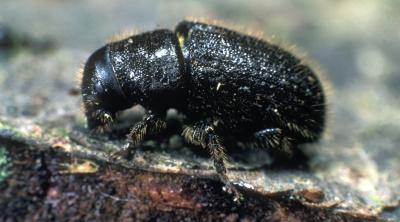 There is a distinct possibility that the UK could leave the EU under a "no-deal" scenario.
The Department for Environment, Food and Rural Affairs has produced guidance documents to guide importers and exporters of plant products to help they determine, if there is a no deal Brexit, what the changes to import and export processes might mean for business.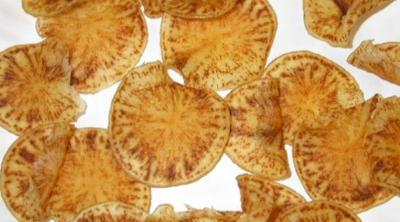 Status, Scottish specific issues, Plant Health Centre perspective and Key priorities and recommendations concerning the threat from Candidatus Liberibacter solanacearum to Scotland 
Sign up for our newsletter
Sign up for our Newsletter and to be kept informed about Centre activities:
Our Highlighted Event

RBGE are running a workshop in Practical Plant Diagnostics on Wednesday 11th September 2019. PhD students, researchers, agronomists, horticulturalists, and anyone interested in plant diseases are invited to this one-day workshop covering:  
● core diagnostic skills
● diseases in crops, trees, and ornamental plants
● remote sensing and surveillance
● advances in molecular detection.
The workshop costs £65 including lunch and you can register for the event using the following link:
More information can be found in the flyer below:
PhD students, researchers, agronomists, horticulturalists, and anyone interested in plant diseases are invited to a one-day workshop on practical techniques in plant diagnostics covering core diagnostic skills; diseases in crops, trees, and ornamental plants; remote sensing and surveillance and
Twitter feed block
Our sector lead @FBurnettCropDoc taking part in a cross centre discussion on knowledge sharing at the science-polic… https://t.co/rdITRcxBLE

RT @EpicScotland: Knowledge sharing at the #science - #policy - #industry interface. Our panel are ready to tackle your questions.
#EpicCon…

Charlie Adam, vice president @NFUStweets, at the #EpicConference raises the important point that academia should fo… https://t.co/0XXPqrRX3y

RT @quine_chris: Lively and positive start to #EPICConference from @MairiGougeon . Good to hear mention of @PlantHealthScot and common inte…

RT @xf_actors: Free #webinar: an advanced version of the android application for the official monitoring of #Xylellafastidiosa completely r…

RT @drstevenmwhite: Deadly olive tree disease spreads to France

RT @kjhayjay: I'm so looking forward to this! @BS_PP #PlantHealth diagnostics workshop in #Scotland is just days away, with @PlantHealthSco…

RT @caley_rchs: Great to see @ScotGovSASA @DundeeFlower raising the profile and importance of plant health to and in Scotland #planthealth…

RT @quine_chris: Field ID guides for some our least wanted pests and pathogens. Really well illustrated with examples of symptoms etc. @For…

Informative discussions with the PREPSYS consortium about the threat of Emerald Ash and Bronze Birch Borers… https://t.co/HASF0jpCMq

RT @quine_chris: @drstevenmwhite @ScotGovSASA @PlantHealthScot Thanks to you and others for making the effort! A dynamic and very helpful s…