Plant Health Centre

To mark UK Plant Health Week (part of the UN's International Year of Plant Health), we launched a set of 5 Key Principles, which outline important steps to protect Scotland's plant resources. We put together an information booklet that details these principles and our Directorate filmed a conversation to introduce the principles and furnish them with examples. During the UK Plant Health Week we also brought these principles to life through a series of blogs or short YouTube videos, each highlighting the importance of plant health to some of Scotland's iconic plant-based assets.
THERE ARE CURRENTLY NO CALLS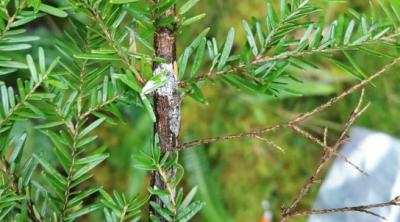 Woodland managers, landowners, the forest industry and tree nurseries are being urged to be vigilant following the discovery of P. pluvialis near Loch Carron in the north west of Scotland.
Scottish Forestry will impose movement restrictions to limit the spread of this fungus-like pathogen, known to affect a variety of tree species, including western hemlock, Douglas fir, tanoak and several pine species (in particular radiata pine).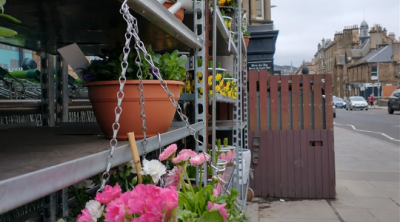 This project focused on an initial exploration of tree and plant biosecurity risks to Scotland arising from large-scale movement of plants via non-specialist (those for which plants are not their primary product type, e.g., supermarkets, DIY and lifestyle stores) and online plant retailers. By better understanding the characteristics of these retailer types, the plant health behaviours they undertake, and the challenges they face, potential avenues were offered for greater engagement and collaboration on biosecurity with this important, but understudied and hard to reach sector.
Sign up for our newsletter
Sign up for our Newsletter and to be kept informed about Centre activities:
Twitter feed block
RT @JamesHuttonInst: A £2.2m @ScotGovRural funded project led by @PlantHealthScot is tackling pests in potatoes through the protection of c…

RT @PlantChiefScot: Importers of bark, fruit or vegetables or plants for planting - new import measures are being introduced today to fight…

RT @BS_PP: How can we prepare for major plant disease outbreaks? Gerry Sadler @PlantChiefScot and Ian Toth @JamesHuttonInst @PlantHealthSco…

RT @PlantChiefScot: ⌛️Time is running out to have your say. The consultation on a new GB #PlantBiosecurity strategy runs until tomorrow, No…

RT @scotforestry: Time is running out to have your say. The consultation on a new GB #PlantBiosecurity Strategy runs until tomorrow, Nov 30…

RT @scotforestry: First finding of P.pluvialis in Scotland. @lornaslater: "We are taking swift action against this finding and imposing a m…

RT @BactPlantDis: Look at these great free webinars 👀 We're even running one of them 😊 Come along to find out about tree diseases Wed 1 Dec…

RT @scotforestry: In response to a new finding of the tree disease P. pluvialis in Cumbria, we'll be undertaking targeted inspections as a…

RT @BactPlantDis: Don't forget to sign up for our online event for anyone who works with trees and cares about keeping them healthy. Mon 29…

RT @ForestryComm: Following extensive surveillance, further outbreaks of #PhytophthoraPluvialis have been found in Cornwall and Devon.

To…

RT @BestwickC: Read about some of the examples for the Centres of Expertise @ClimateXChange_ @CREW_waters @EpicScotland @PlantHealthScot @S…

Our Director, Ian Toth, describes the important work of the Plant Health Centre and how plant health is affected by… https://t.co/jGP0a98I3v