There are currently no calls for projects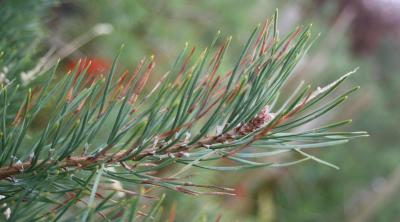 Plant Health Centre has launched a section of the website dedicated to Plant Diseases in the Natural Environment. This section lists threats to the natural environment, signposts other websites where further information can be found and provides advice on treatment and control.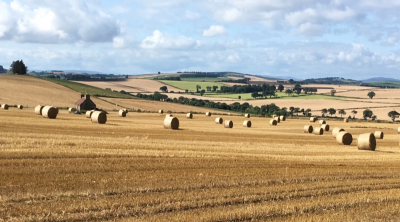 This report sets out estimates for the crop loss and value to Scottish crop production should the molluscicide metaldehyde be withdrawn. This would leave ferric phosphate as the only available chemical control option. Short term losses are negligible as the substitution of ferric phosphate carries no additional treatment costs and has equivalent efficacy. Longer term there is some risk should resistance arise to this single site mode of action active, and ferric phosphate (although of lower mammalian toxicity to metaldehyde) has some environmental impacts of its own.
Sign up for our newsletter
Sign up for our Newsletter and to be kept informed about Centre activities:
Our Next Event
This is the first time the conference has been held and combines both the Scottish Government's Plant Health Forum and the Plant Health Centre's annual stakeholder event.
Twitter feed block
RT @quine_chris: Interesting to discuss common interests in biosecurity implications of transport movements for @EpicScotland @PlantHealthS…

Check out the latest issue of #WoodWise to read articles written by @quine_chris and Ruth Mitchell from… https://t.co/x8nto9xqk2

RT @SEFARIscot: Our Crop Sector Lead @Enviroken talks about his SEFARI Spark project & how it enabled colleagues from @NFUStweets @nature_s…

RT @DKnott8: Great setting @TheBotanics for exhibition @ActionOak celebrating the Oak and highlighting the current threats to their surviva…

RT @quine_chris: Director of @PlantHealthScot encouraging our SART (Strategic Advice and Response) team to make more use of twitter. Good o…

Fantastic to hear the Asian Longhorn Beetle has been successfully eradicated from the UK. Also a great example of… https://t.co/dJOrmFqYkd

RT @SEFARIscot: Read our latest #LeadingIdeas #agronomy blog by Professor Fiona Burnett @SRUC @PlantHealthScot on 'Working
with growers to…

RT @celiaKconsult: First impression of Edinburgh Botanics - "Please wipe your feet" - very good for plant health. @plantchief @kjhayjay htt…

RT @quine_chris: An attentive Scottish Tree Health Advisory Group receive briefing on @PlantHealthScot by @PlantChiefScot plus recent surve…

RT @quine_chris: Tackling linked crises of biodiversity loss & climate change focus of excellent talk by @francescaSNH @news_RSE SCRR eve…

RT @adavey_RBGE: Just been browsing the new @PlantHealthScot website https://t.co/pyWpHqAsTw. Looks incredibly useful! Congratulations @kjh…

Thank you to all the speakers and delegates who attended Scotland's Plant Health Conference yesterday for a very us… https://t.co/Nz7EszmDfu