NEW! - There are currently nine calls for projects
Please visit the 'Calls for Projects' page by clicking the Further Info / Submit Project button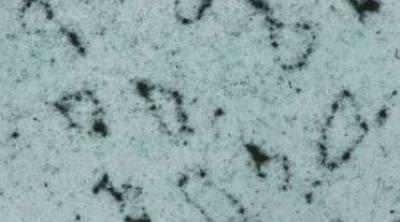 This month in New Disease Reports - First report of three pathogens being found in the UK:

1. Dahlia latent viroid (DLVd) and Potato spindle tuber viroid (PSTVd) on dahlia tissue culture lines.
2. Grapevine Pinot gris virus (GPGV) on grape vine.

Image of PSTVd: courtesy of Dr G Klotz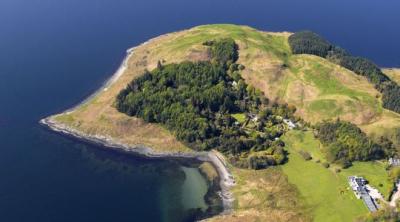 About 900 Japanese larch trees are to be felled at a National Trust garden in Argyll.

Work is due to start at Arduaine Garden next week, in an effort to prevent the spread of a damaging disease.

Phytophthora ramorum, more commonly known as sudden oak death, has already affected a number of forests across Scotland.


Sign up for further information
Sign up for our Newsletter and to be kept informed about Centre activities:
Please use this form to send us an email enquiry, or you can find our addresses and telephone numbers below.
By submitting your enquiry through either the online contact form and/or by e-mail you consent to us processing your personal data to respond to you. For more information on how we handle your personal data please see our Privacy Notice.

Seed Industry Event 2018, 15 November at the Fairmont, St Andrews in 2018.
This years event will have a major theme focusing on what the future may hold for the seed trade in a post-Brexit world and how to make the most of the global export market opportunities Brexit will present. Furthermore, a host of international experts will also discuss other key topics such as plant health, exports, and marketing. Great Britain's seed's high health status is one of its main selling points, which is why that status is another major theme of this year's event. The conference will also feature a number of workshops where the latest research on key topics such as blackleg and aphid and virus will be revealed, and there will also be sessions on the Safe Haven Scheme and the benefits of benchmarking.
For more information on the event click here.
Seed Industry Event 2018, 15 November at the Fairmont, St Andrews in 2018.

§
Twitter feed block
RT @mtodonoghue12: A global map of air travel in one day with its potential to spread plant disease by Dr Saunders of John Innes Centre #SO…

RT @SEFARIscot: Our latest blog post by @kjhayjay @TheBotanics explains more about a new @SEFARIscot funded exhibit called #NoHitchhikers i…

The Zebra chip pathogen Liberibacter has been found on volunteer potatoes in carrot fields in Finland but no sympto… https://t.co/RhlmvqQNxP

RT @fcscotland: With P Ramorum or 'Larch Disease' affecting many sites in Scotland, this is useful info - help us keep the forests clean! h…

RT @FCScotlandNews: Funding provided through the CAN Do Innovation Challenge Fund to find new ways of tackling large pine weevil - that cau…

RT @FarmersOfTheUK: Meet @PlantHealthScot, Scotland's newest centre of expertise dedicated entirely to the protection of valuable plant-bas…

RT @JamesHuttonInst: And it's on! Welcome to #PotatoesInPractice, the UK's largest field-based potato event, happening today at our Balrudd…

Ash dieback has been confirmed on three new host species, any suspected sightings can be reported through the Tree… https://t.co/P859Zrbf9w

RT @PlantChiefScot: Welcome to the Office of the Chief Plant Health Officer for Scotland's Twitter account! We'll tweet about the Scottish…

RT @EmphasisProject: International course on Xylella fastidiosa https://t.co/xJGCpzPcpl via @FAOKnowledge @ippcnews #planthealth #xylella F…