There are currently no calls for projects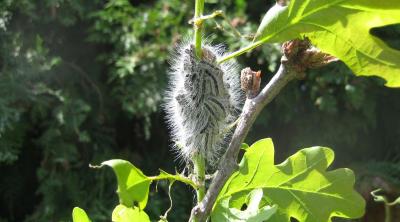 Landscapers, nurseries, landowners and woodland managers are being urged to take action after the Plant Health Service intercepted a number of cases of oak processionary moth caterpillars on trees imported from the continent.

Anyone who has received oak trees imported from the continent should urgently check their trees for OPM, and nurseries should spray trees that they might be holding as stock with the pesticide Deltamethrin as a precautionary measure to stop this pest spreading. It is vital these trees are checked and sprayed now to minimise the spread of this damaging tree pest and protect the health of our oak trees.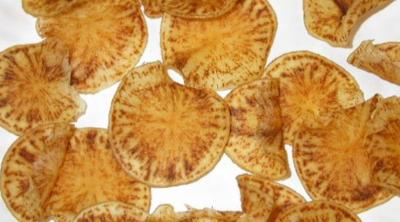 The aim of this project was to assess the distribution and population numbers of the psyllid Trioza anthrisci and it's potential as a vector of 'Candidatus Liberibacter solanacearum' (Lso).  The project has allowed the PHC to better understand the distribution and number of T. anthrisci populations in carrot growing areas to better inform assessment of the risk of disease transmission to crops in Scotland. 
Sign up for our newsletter
Sign up for our Newsletter and to be kept informed about Centre activities:
Our Highlighted Event

RBGE are running a workshop in Practical Plant Diagnostics on Wednesday 11th September 2019. PhD students, researchers, agronomists, horticulturalists, and anyone interested in plant diseases are invited to this one-day workshop covering:  
● core diagnostic skills
● diseases in crops, trees, and ornamental plants
● remote sensing and surveillance
● advances in molecular detection.
The workshop costs £65 including lunch and you can register for the event using the following link:
More information can be found in the flyer below:
PhD students, researchers, agronomists, horticulturalists, and anyone interested in plant diseases are invited to a one-day workshop on practical techniques in plant diagnostics covering core diagnostic skills; diseases in crops, trees, and ornamental plants; remote sensing and surveillance and
Twitter feed block
RT @plantchief: Report warns of pest threat from imported Christmas trees | Horticulture Week https://t.co/dsfjKjQJhM

RT @scottishfarmer: Scottish potato growers have been warned that there might not be a seed industry in Scotland in 30 years' time if the s…

RT @quine_chris: Informative piece on biological control of Dendroctonus micans on BBC Countryfile tonight. Well done @Arty_Bestiola @Fores…

RT @quine_chris: Great to see @Forest_Research @PlantHealthScot colleagues Mariella Marzano and Sarah Green sharing knowledge of phytophtho…

Great day at #PotatoesinPractice last week and productive discussion between @PlantHealthScot, @mairigougeon MSP an… https://t.co/gHVA27mMec

RT @quine_chris: Never thought I'd attend an event called #PotatoesinPractice whilst @Forest_Research ! But great opportunity to discuss st…

RT @PlantChiefScot: Another excellent #PotatoesinPractice. Great to have the Minister @MairiGougeon @JamesHuttonInst @PlantHealthScot @Scot…

Visitor bright and early to the Plant Health Centre stand at #PotatoesInPractice @JamesHuttonInst @SRUC… https://t.co/fZJCWY7Ihi

RT @vakeenan: Shameless self promotion. Some prelim results from work on bark beetles through @PlantHealthScot presenting at the @NewtonIns…

RT @quine_chris: Pallet wood also implicated when Asian Longhorn Beetle found in SE England in 2012. Rapid action seems to have been succes…

RT @ActionOak: If you're visiting the forest over the summer holidays, #KeepitClean to stop the spread of tree pests and diseases.

Brush…