There are currently two calls for projects
Centre project: Monitoring for the Brown Marmorated Sting Bug (BMSB) Halyomorpha halys in Scotland (PHC2019_01) 

Undergraduate vacation bursaries
The deadline for applications is 6

th

 May 2019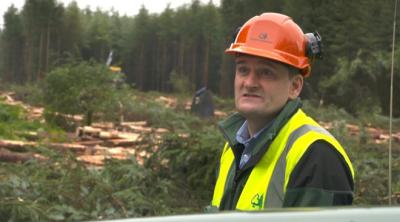 Following another news item this week on the economic impacts of ash dieback, Scottish Forestry's John Douglas describes the battle to defeat another deadly tree disease Phytophthora Ramorum.

"When I first saw the impact this disease was having, it really almost reduced me to tears."

The words of Scottish Forestry's John Dougan as he describes the battle to defeat the deadly tree disease Phytophthora Ramorum.

It has spread throughout Scotland in recent years, leaving thousands of dead and damaged trees in its wake.

If the ongoing fight is lost, it is feared it could be catastrophic for the forestry industry and also hit tourism.

As the busy summer holidays period approaches, members of the public are being urged to take some simple precautions which could help, such as cleaning their boots before leaving.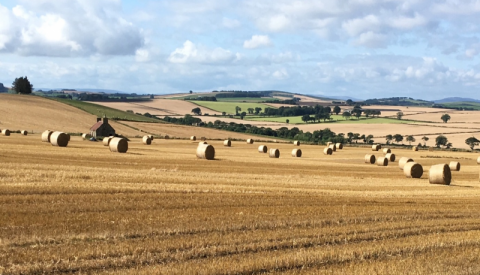 This report sets out estimates for the crop loss and value to Scottish crop production should the molluscicide metaldehyde be withdrawn. This would leave ferric phosphate as the only available chemical control option. Short term losses are negligible as the substitution of ferric phosphate carries no additional treatment costs and has equivalent efficacy. Longer term there is some risk should resistance arise to this single site mode of action active, and ferric phosphate (although of lower mammalian toxicity to metaldehyde) has some environmental impacts of its own.
Sign up for our newsletter
Sign up for our Newsletter and to be kept informed about Centre activities:
Our Next Event
Scotland's Plant Health Conference will be held in the Edinburgh Suite of the Hilton Double Tree Hotel next to Edinburgh Airport (100 Eastfield Road, EH28 8LL) on 28th May 2019 from 09.30 - 15.30. All stakeholders with an interest in  plant health in Scotland are welcome to register for free before Friday 17th May at info@planthealthcentre.scot. Registration is obligatory for seating and catering purposes.  
This is the first time the conference has been held and combines both the Scottish Government's Plant Health Forum and the Plant Health Centre's annual stakeholder event.  
The Conference Programme is available here. 
Scotland's Plant Health Conference will be held in the Edinburgh Suite of the Hilton Double Tree Hotel next to Edinburgh Airport on 28th May 2019 from 09.30 - 15.30. All stakeholders with an interest in plant health in Scotland are welcome to register for free before Friday 17th May at info@
§
Twitter feed block
RT @quine_chris: @plantchief @CountryfileMag @GuyBarter @The_RHS Noticed these USA equivalents of 'Don't risk it' at Newark this week. Not…

RT @quine_chris: Extraordinary view from meeting room! Looking up and down! Attending pre meeting ahead of #UNFF14 where focus of much disc…

RT @RBGE_Plant_Rec: Plant Health training day will be hosted @TheBotanics on 11th July. AM listening to talks from plant pathologists & ent…

RT @AlbaTrees: Non-Chemical Protection Against Large Pine Weevil - Tuesday 14th August 2018 - 2.30-4.30 and 6.00-8.00 - Pitcairngreen Villa…

A new report estimates the cost of #AshDieback to the UK economy at £15bn and could result in the loss of over 95%… https://t.co/OBBcZu79YJ

RT @UKPSF: Undergraduates - there's still time to apply for our paid summer research studentships on plant health!

We have 9 great projec…

We currently have a project call to 'Monitor for The Brown Marmorated Stink Bug (BMSB) Halyomorpha Halys In Scotlan… https://t.co/JrtuCh1u5r

We have four Undergraduate Studentships available. The scheme is aimed at students undertaking Centre-related proj… https://t.co/d6ilDZBIt4

RT @quine_chris: A reminder that professionals have important role in prevention and management of pests and diseases. Relevant to work of…

RT @quine_chris: #ICFGlobalForestry day 1 brought to satisfying end by Julian Evans rapid review 100 years of forestry research highlights.…