Plant Health Centre

To mark UK Plant Health Week (part of the UN's International Year of Plant Health), we launched a set of 5 Key Principles, which outline important steps to protect Scotland's plant resources. We put together an information booklet that details these principles and our Directorate filmed a conversation to introduce the principles and furnish them with examples. During the UK Plant Health Week we also brought these principles to life through a series of blogs or short YouTube videos, each highlighting the importance of plant health to some of Scotland's iconic plant-based assets.
THERE IS CURRENTLY ONE PROJECT CALL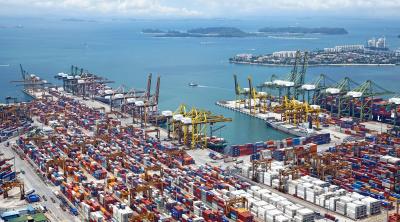 On Thursday 11th February 2021, with the agreement of the Devolved Administrations, Defra introduced UK-wide legislation which implements new measures for Xylella. These measures will come into force on 4th March 2021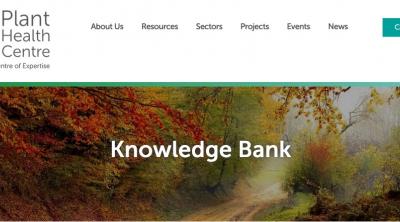 This project has expanded the PHC online Resource Bank for plant health threats to the Natural Environment sector in Scotland to include information sources for the remaining three sectors (Forestry, Agriculture and Horticulture). Information sources for Forestry, Agriculture and Horticulture were compiled and evaluated, and a Knowledge Bank relevant to each sector is now online at the PHC website, creating a comprehensive and unique signposting resource for plant health information with relevance to Scotland.
Sign up for our newsletter
Sign up for our Newsletter and to be kept informed about Centre activities:
Our Highlighted Event

2 Mar 2021 9am - 4 Mar 2021 5pm
As part of the International Year of Plant Health (IYPH) the Royal Society of Biology, Fera Science Ltd, DEFRA, APHA, CK Consulting, CreativeConnection, UKRI-BBSRC and Defra's Chief Plant Health Officer Nicola Spence are collaborating to arrange an innovative 'Plant Health Summit for Future Leaders
Twitter feed block
Fingers crossed for an in-person event 🤞 We intend on having a stall at PiP, so hopefully we will see lots of you… https://t.co/Y7KpTpS2Hm

Project Call: We are looking to gain a better understanding of the main drivers of PCN infestation in Scotland, wha… https://t.co/9X0jK3PtG2

Excellent guidance🌳👍 We encourage rigorous pest & disease biosecurity to be central to forest regeneration efforts.… https://t.co/tFxbtEG6a2

RT @CHAP_Enquiries: Join our FREE Soil Health webinar on Feb 3rd. Click below to find out more. https://t.co/QPsDGUsUU8 @CranfieldUni @agri…

RT @BS_PP: BSPP #PlantPandemics Studies for 2020 are complete.

Read the final reports here: https://t.co/gSIkNNGSDD

#IYPH2020 #BSPPBursa…

PROJECT CALL: We are commissioning a project to implement our new Stakeholder Engagement Strategy. Are you experie… https://t.co/UOs54VnMuM

RT @bug_beastie: Do you wonder what a Tree Health Officer actually do?
➡️read this interesting blog by Barnaby Wylder from @ForestryComm !…

RT @BS_PP: Plant Health Summit for Future Leaders
Bringing #PlantHealth to the Forefront
2nd-4th March 2021 @BS_PP
@ukpsf @GatsbyEd @APHAg…

RT @PlantChiefScot: Are you an importer or exporter of plants or plant products? Have you read our guidance on the new procedures for EU Ex…

PROJECT CALL: We are looking to better understand the likely threat of Bronze Birch Borer to Scotland, informing ri… https://t.co/jrfydYiS1A

RT @plantchief: When encouraging the public to adopt positive biosecurity behaviours to reduce the spread and impact of tree diseases, comm…