There are currently no calls for projects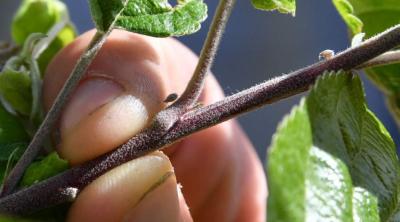 'Trees are the lifeblood of our nation, and it is more important than ever to ensure they are rooted not only in our countryside, but in our towns and cities too'

More than 130,000 trees will be planted across towns and cities in England to help combat climate change, the government has said.

Grants totalling £10m will be made available through the Urban Tree Challenge Fund over the next two years.

The scheme, administered by the Forestry Commission, will be open to individuals, local authorities, charities and NGOs. Grants will cover the planting of trees and the first three years of their care.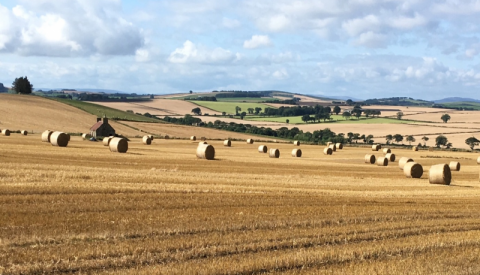 This report sets out estimates for the crop loss and value to Scottish crop production should the molluscicide metaldehyde be withdrawn. This would leave ferric phosphate as the only available chemical control option. Short term losses are negligible as the substitution of ferric phosphate carries no additional treatment costs and has equivalent efficacy. Longer term there is some risk should resistance arise to this single site mode of action active, and ferric phosphate (although of lower mammalian toxicity to metaldehyde) has some environmental impacts of its own.
Sign up for our newsletter
Sign up for our Newsletter and to be kept informed about Centre activities:
Our Next Event
Scotland's Plant Health Conference will be held in the Edinburgh Suite of the Hilton Double Tree Hotel next to Edinburgh Airport (100 Eastfield Road, EH28 8LL) on 28th May 2019 from 09.30 - 15.30. Registration is now closed
This is the first time the conference has been held and combines both the Scottish Government's Plant Health Forum and the Plant Health Centre's annual stakeholder event.  
The Conference Programme is available here. 
Scotland's Plant Health Conference will be held in the Edinburgh Suite of the Hilton Double Tree Hotel next to Edinburgh Airport on 28th May 2019 from 09.30 - 15.30. Registration is now closed

This is the first time the conference has been held and combines both the Scottish
§
Twitter feed block
RT @aklecz: Visiting Kraków Botanic Gardens, thanks to @PlantHealthScot. Forgot how wonderful this small garden is. Glad to notice #planthe…

RT @quine_chris: @plantchief @CountryfileMag @GuyBarter @The_RHS Noticed these USA equivalents of 'Don't risk it' at Newark this week. Not…

RT @quine_chris: Extraordinary view from meeting room! Looking up and down! Attending pre meeting ahead of #UNFF14 where focus of much disc…

RT @RBGE_Plant_Rec: Plant Health training day will be hosted @TheBotanics on 11th July. AM listening to talks from plant pathologists & ent…

RT @AlbaTrees: Non-Chemical Protection Against Large Pine Weevil - Tuesday 14th August 2018 - 2.30-4.30 and 6.00-8.00 - Pitcairngreen Villa…

A new report estimates the cost of #AshDieback to the UK economy at £15bn and could result in the loss of over 95%… https://t.co/OBBcZu79YJ

RT @UKPSF: Undergraduates - there's still time to apply for our paid summer research studentships on plant health!

We have 9 great projec…

We currently have a project call to 'Monitor for The Brown Marmorated Stink Bug (BMSB) Halyomorpha Halys In Scotlan… https://t.co/JrtuCh1u5r

We have four Undergraduate Studentships available. The scheme is aimed at students undertaking Centre-related proj… https://t.co/d6ilDZBIt4

RT @quine_chris: A reminder that professionals have important role in prevention and management of pests and diseases. Relevant to work of…