Plant Health Centre

National Plant Health Week (19-27 September)

To mark the start of UK Plant Health Week (part of the UN's International Year of Plant Health), we have launched a set of 5 Key Principles, which outline important steps to protect Scotland's plant resources. We have put together an information booklet that details these principles and our Directorate have filmed a conversation to introduce the principles and furnish them with examples. During the UK Plant Health Week we will also be bringing these principles to life through a series of blogs or short YouTube videos, each highlighting the importance of plant health to some of Scotland's iconic plant-based assets.
THERE ARE CURRENTLY NO CALLS FOR PROJECTS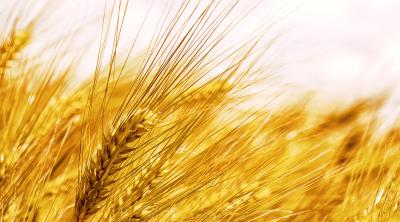 See the latest booklet from SEFARI describing just some of the areas where collaborative interdisciplinary research from the six SEFARI institutes and Centres of Expertise are making a difference to Scotland.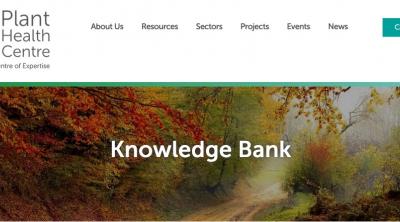 This project has expanded the PHC online Resource Bank for plant health threats to the Natural Environment sector in Scotland to include information sources for the remaining three sectors (Forestry, Agriculture and Horticulture). Information sources for Forestry, Agriculture and Horticulture were compiled and evaluated, and a Knowledge Bank relevant to each sector is now online at the PHC website, creating a comprehensive and unique signposting resource for plant health information with relevance to Scotland.
Sign up for our newsletter
Sign up for our Newsletter and to be kept informed about Centre activities:
Twitter feed block
For our 3rd #PlantHealthWeek story @kjhayjay and @DKnott8 from @TheBotanics have put together this short video wit… https://t.co/cZ9Tv9ETyQ

RT @BactPlantDis: To celebrate #PlantHealthWeek @DefraGovUK have commissioned Izzy the Inspector to 'Help protect our plants'
📖 🌱 🌳
Please…

RT @UniofExeterNews: .@PlantHealthScot has launched a set of five key principles, which outline important steps to protect #plant resources…

Story no.2 for #PlantHealthWeek is Protecting our humble spud by @erwinian1 and @damianbienkows3. Scotland's potato… https://t.co/zk7NcMLfbl

RT @quine_chris: @PlantHealthScot @Forest_Research

RT @aklecz: To celebrate #PlantHealthWeek #IYPH2020 my first post in a series on plant pests and pathogens @PlantHealthScot: https://t.co/D…

Protecting Scotland's Iconic Plant Assets, story 1 from @scavers_at_wk and Ruth Mitchell for #PlantHealthWeek: Taki… https://t.co/vyfCLfGucK

7/7 During UK #PlantHealthWeek we will highlight the importance of plant health to some of Scotland's iconic plant-… https://t.co/SxKcsv8uLq

6/7 Promote widespread understanding and awareness of plant health threats:
Informed individuals and businesses ca… https://t.co/2zFOyNrSnZ

5/7 Embed plant health in policies and practices:
Developing consistent practices, incentives, guidance and regula… https://t.co/klJYuqMe9D

4/7 Plan now for future challenges:
Designing, modifying and managing systems to increase their resilience can red… https://t.co/pcjOCQ9RFi

3/7 Keep it clean:
Biosecurity best practice can reduce the spread and establishment of plant pests and diseases.… https://t.co/S2qp8hE5QG