There are currently no calls for projects
Please visit the 'In Progress and Completed' projects page under the 'Projects' tab for further information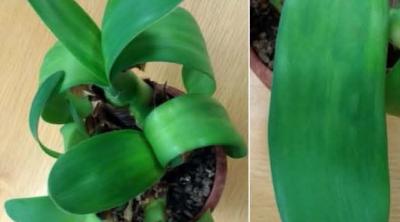 This month in New Disease Reports -First report of Nerine latent virus detected in evergreen perennial Haemanthus albiflos in the UK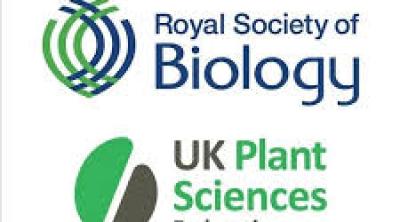 'Growing the Future' is a report from the UK Plant Sciences Federation (UKPSF), a special advisory committee of the Royal Society of Biology.

Published in January 2019, the report highlights to policymakers and others the excellence of plant science in the UK, and its importance to the biosciences, the economy, and society both at home and around the world.

Plant Health and biosecurity (pages 8-9) is seen as an important priority, with the Plant Health Centre acknowledged as a key mechanism 'to facilitate the mobilisation of plant science expertise to effect coordination of research and response efforts to major disease outbreaks' (page 9).

Sign up for our newsletter
Sign up for our Newsletter and to be kept informed about Centre activities:
Our Next Event


Lecture Theatre 4, Dalhousie Building, Old Hawkhill, Dundee University
Prof Ian Toth will present his views on 'Reducing the global burden of crop pests and diseases' at the British Science Association free public lecture series 2018-19
§
Twitter feed block
RT @quine_chris: Great that @Forest_Research are involved in important project on #Xylella. Of relevance to many of us @PlantHealthScot htt…

Interesting talk from Vivian Block @PotatoHutton away day on the global issue of PCN and the development of broad s… https://t.co/djcKPpJw7F

RT @ScotGovSASA: #Psyllid ID workshop @SASA with special guest David Ouvrard from @NHM_London upskilling @PlantHealthScot staff and sharing…

RT @EuroXanth: First detection of Xylella in Portugal update: X. fastidiosa subsp. multiplex identified in ornamental hedge of Lavandula de…

Read our latest project report by @FBurnettCropDoc which discusses the impact on Scottish Crops if the molluscicide… https://t.co/JkvXc5dJ7G

RT @quine_chris: Thanks for an interesting meeting covering wide range of topics. Much scope for joint working with @Forest_Research and th…

RT @Forest_Research: New year, new challenge? Observatree is seeking volunteers to help monitor Britain's trees for unwanted pests or disea…

RT @SEFARIscot: Read our latest #LeadingIdeas blog with @kjhayjay from the @PlantHealthScot who have shared with us an example of the compl…

The eight-toothed spruce bark beetle (Ips typographus) has been discovered in Kent and action taken to limit spread… https://t.co/1XkoyPa9rA

RT @RSFS1854: Some really useful information on how to tell native wood boring beetles from potential pests Asian and citrus long horn beet…

RT @SEFARIscot: The #BioSSGM18 is focussing on modelling and #LeadingIdeas plant disease issues. Great to be here with @PlantHealthScot htt…