Plant Health Centre

To mark UK Plant Health Week (part of the UN's International Year of Plant Health), we launched a set of 5 Key Principles, which outline important steps to protect Scotland's plant resources. We put together an information booklet that details these principles and our Directorate filmed a conversation to introduce the principles and furnish them with examples. During the UK Plant Health Week we also brought these principles to life through a series of blogs or short YouTube videos, each highlighting the importance of plant health to some of Scotland's iconic plant-based assets.
THERE ARE CURRENTLY NO PROJECT CALL S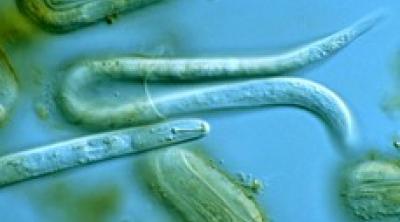 The Scottish Government have committed £2.2 Million funding over 5 years for a project that will implement the recommendations of the PCN Working Group, which will be coordinated through the Plant Health Centre.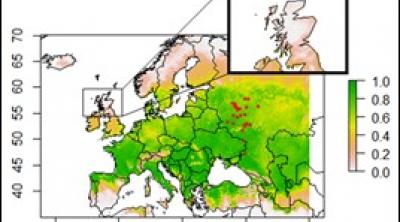 Emerald Ash Borer (EAB) has become a significant threat to ash trees in several countries (including USA and Russia) but is not yet present in the UK. We quantified climate and ecological factors affecting EAB suitability using native range data and conclude that southern England is a highly suitable habitat for EAB. Although currently less favourable, we project that Scotland will become increasingly suitable for EAB under climate change. Thus, EAB could threaten Scotland via trade with areas where it is present or, through spread from populations if established in England or Western Europe. Rapid spread of EAB has been observed in its US invasion. We therefore recommend further study and vigilance against EAB introductions into the UK.
Sign up for our newsletter
Sign up for our Newsletter and to be kept informed about Centre activities:
Twitter feed block
RT @DefraGovUK: We can't live without plants 🌱

They give us the food we eat and oxygen we breathe.

That's why we need to reduce the ri…

Please consider contributing to this consultation that will shape the Plant Biosecurity Strategy for GB for the nex… https://t.co/K08qSoz7us

It's not in the UK yet, but how much damage could oak lace bug (Corythucha arcuata) do if it became established her… https://t.co/5xZQ3djCuF

RT @GerardClover: We are looking to make two temporary appointments @Forest_Research, a Collections Curator and Pathology Curator, see @BS_…

RT @plantchief: Pests of fruit added to the UK plant health risk register in September:
Blueberry mosaic associated ophiovirus, pest of cu…

RT @plantchief: We are recruiting a Senior Epidemiologist in Plant Health at the
Animal and Plant Health Agency https://t.co/oGZ5af814D

@aklecz A very Happy Birthday to you! 🥳

RT @DefraGovUK: Do you export plant products, plant produce or used farm machinery? 🌱

The new Plant Health Export Service (PHES) IT sys…

RT @ForestryComm: The summer holidays are here! If you're heading to woodlands, please remember to clean your boots, bikes and buggies befo…

Our Agriculture Sector Lead Fiona Burnett @FBurnettCropDoc delivering part of the welcome speech for… https://t.co/PQQYThrHwf

#PlantHealth @scotgov @ScotGovRural @ScotGovSASA @PlantChiefScot @JamesHuttonInst @SEFARIscot @SRUC @Forest_Research @TheBotanics