Plant Health Centre

To mark UK Plant Health Week (part of the UN's International Year of Plant Health), we launched a set of 5 Key Principles, which outline important steps to protect Scotland's plant resources. We put together an information booklet that details these principles and our Directorate filmed a conversation to introduce the principles and furnish them with examples. During the UK Plant Health Week we also brought these principles to life through a series of blogs or short YouTube videos, each highlighting the importance of plant health to some of Scotland's iconic plant-based assets.
THERE ARE CURRENTLY NO PROJECT CALLS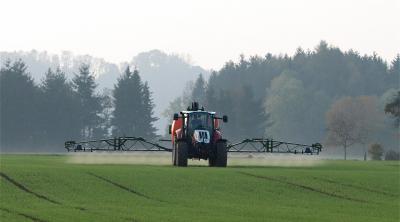 The Plant Health Centre's Sector Lead for Agriculture, Prof. Fiona Burnett, delivered a presentation and led discussions on the potential impacts of pesticide withdrawals for Scotland's plant-based industries (and natural environment) at a ministerial workshop. [presentation slides attached to this article]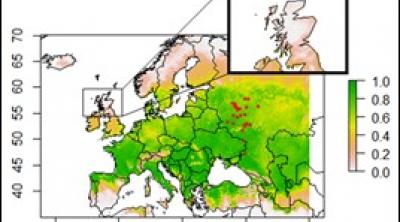 Emerald Ash Borer (EAB) has become a significant threat to ash trees in several countries (including USA and Russia) but is not yet present in the UK. We quantified climate and ecological factors affecting EAB suitability using native range data and conclude that southern England is a highly suitable habitat for EAB. Although currently less favourable, we project that Scotland will become increasingly suitable for EAB under climate change. Thus, EAB could threaten Scotland via trade with areas where it is present or, through spread from populations if established in England or Western Europe. Rapid spread of EAB has been observed in its US invasion. We therefore recommend further study and vigilance against EAB introductions into the UK.
Sign up for our newsletter
Sign up for our Newsletter and to be kept informed about Centre activities:
Twitter feed block
RT @scotforestry: Oak longhorn beetle and the 2-lined chestnut borer now on the GB quarantine list. New measures to apply to specific third…

📣Our latest bi-monthly bulletin has just been published, with our recent news, events, publications and blog spot… https://t.co/8VvVjVLyXC

Looking forward to hearing Fiona Burnett, our Sector Lead for Agriculture, talking about #IPM at #ArableScotland on… https://t.co/Kk55MTZjX7

Image by David Cappaert, https://t.co/avR0iW2Z1Q licensed under a Creative Commons Attribution-Noncommercial 3.0 License.

Scotland may be less favourable for Emerald Ash Borer than other parts of the UK currently, but our suitability wil… https://t.co/uZHlMay2tm

RT @BactPlantDis: #plantscijobs
Position in event coordination and communications
Role: To support the Bacterial Plant Diseases Programme,…

RT @ArableScotland: We're just three weeks away from #ArableScotland 2021! The premier event for the Scottish arable industry returns on 29…

RT @Forest_Research: We've just published the second set in our Climate Change Factsheet series. The effects of climate change on tree dise…

RT @ForestryComm: We can all take steps to make sure our woodlands are protected for the next generation🍃

Tree pests and diseases threaten…

RT @plantchief: Predicting the potential for spread of emerald ash borer (Agrilus planipennis) in Great Britain: What can we learn from oth…