There are currently no calls for projects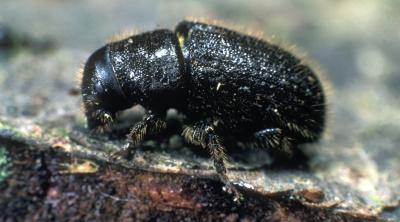 There is a distinct possibility that the UK could leave the EU under a "no-deal" scenario.
The Department for Environment, Food and Rural Affairs has produced guidance documents to guide importers and exporters of plant products to help they determine, if there is a no deal Brexit, what the changes to import and export processes might mean for business.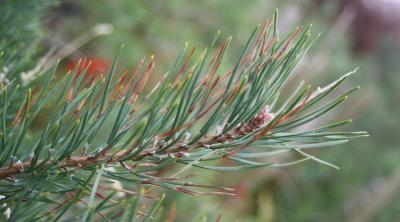 The aim of the project PHC2018/11 was to compile a resource to be embedded within the Scottish Plant Health Centre (PHC) website, with the following three main purposes: 1) To direct users to existing, comprehensive and reliable plant health information resources; 2) To provide information on selected plant health threats to the natural environment, particularly invasive non-native species; and 3) To direct users to appropriate government agencies and resources and advise users on steps to take should a suspected statutory pest or disease be encountered.
Webpages have been developed which provide the following:
1) a listing of the first most pressing plant health threats to the natural environment in Scotland;
2) a user-friendly web template, populated with links to information about these major threats and other topics relevant to plant health in the Scottish natural environment; and
3) summary pages providing guidance on biosecurity and control of diseases in this sector, for which other resources were not easily available.
Sign up for our newsletter
Sign up for our Newsletter and to be kept informed about Centre activities:
Our Highlighted Event

RBGE are running a workshop in Practical Plant Diagnostics on Wednesday 11th September 2019. PhD students, researchers, agronomists, horticulturalists, and anyone interested in plant diseases are invited to this one-day workshop covering:  
● core diagnostic skills
● diseases in crops, trees, and ornamental plants
● remote sensing and surveillance
● advances in molecular detection.
The workshop costs £65 including lunch and you can register for the event using the following link:
More information can be found in the flyer below:
PhD students, researchers, agronomists, horticulturalists, and anyone interested in plant diseases are invited to a one-day workshop on practical techniques in plant diagnostics covering core diagnostic skills; diseases in crops, trees, and ornamental plants; remote sensing and surveillance and
Twitter feed block
RT @quine_chris: @drstevenmwhite @ScotGovSASA @PlantHealthScot Thanks to you and others for making the effort! A dynamic and very helpful s…

RT @drstevenmwhite: Heading up to @ScotGovSASA for a Scottish #Xylella @PlantHealthScot policy meeting. Looking forward to an interesting a…

RT @plantchief: Report warns of pest threat from imported Christmas trees | Horticulture Week https://t.co/dsfjKjQJhM

RT @scottishfarmer: Scottish potato growers have been warned that there might not be a seed industry in Scotland in 30 years' time if the s…

RT @quine_chris: Informative piece on biological control of Dendroctonus micans on BBC Countryfile tonight. Well done @Arty_Bestiola @Fores…

RT @quine_chris: Great to see @Forest_Research @PlantHealthScot colleagues Mariella Marzano and Sarah Green sharing knowledge of phytophtho…

Great day at #PotatoesinPractice last week and productive discussion between @PlantHealthScot, @mairigougeon MSP an… https://t.co/gHVA27mMec

RT @quine_chris: Never thought I'd attend an event called #PotatoesinPractice whilst @Forest_Research ! But great opportunity to discuss st…

RT @PlantChiefScot: Another excellent #PotatoesinPractice. Great to have the Minister @MairiGougeon @JamesHuttonInst @PlantHealthScot @Scot…

Visitor bright and early to the Plant Health Centre stand at #PotatoesInPractice @JamesHuttonInst @SRUC… https://t.co/fZJCWY7Ihi

RT @vakeenan: Shameless self promotion. Some prelim results from work on bark beetles through @PlantHealthScot presenting at the @NewtonIns…