There are currently no calls for projects
Future calls for projects will be displayed here and on the 'Calls for Projects' page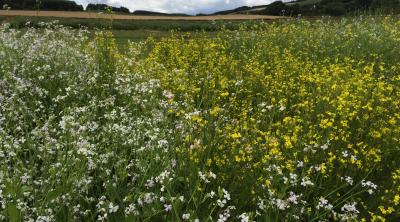 A new science centre of expertise has been set up to tackle threats to plant life in Scotland – but why do we need it?

The Scottish Government-funded Plant Health Centre of Expertise, which pulls together plant health specialists from ten institutions, has been launched to support Scotland in dealing with the many threats to its plant life across plant sectors including forestry, horticulture, environment and agriculture.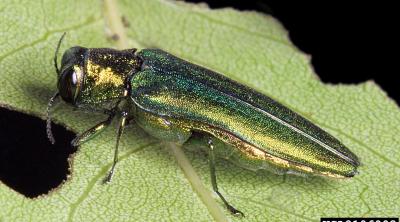 Have you found, or suspect you have found, a non-native pest or disease in Scotland (or other region of the UK)?
If so, please report it as soon as possible. Click the title for a list of potential new threats and 'contacts for reporting'.




Sign up for further information
Sign up for our Newsletter and to be kept informed about Centre activities:
Please use this form to send us an email enquiry, or you can find our addresses and telephone numbers below.
By submitting your enquiry through either the online contact form and/or by e-mail you consent to us processing your personal data to respond to you. For more information on how we handle your personal data please see our Privacy Notice.

Balruddery Farm, Fowlis DD2 5LJ
Potatoes in Practice is the largest field-based potato event in the UK. The event brings together variety demonstrations, research and trade exhibits in one place making it an essential date in the potato industry calendar. Meet members of the industry and listen to Prof Ian Toth's
§
Twitter feed block
RT @FCScotlandNews: Funding provided through the CAN Do Innovation Challenge Fund to find new ways of tackling large pine weevil - that cau…

RT @FarmersOfTheUK: Meet @PlantHealthScot, Scotland's newest centre of expertise dedicated entirely to the protection of valuable plant-bas…

RT @JamesHuttonInst: And it's on! Welcome to #PotatoesInPractice, the UK's largest field-based potato event, happening today at our Balrudd…

Ash dieback has been confirmed on three new host species, any suspected sightings can be reported through the Tree… https://t.co/P859Zrbf9w

RT @PlantChiefScot: Welcome to the Office of the Chief Plant Health Officer for Scotland's Twitter account! We'll tweet about the Scottish…

RT @EmphasisProject: International course on Xylella fastidiosa https://t.co/xJGCpzPcpl via @FAOKnowledge @ippcnews #planthealth #xylella F…

RT @ActionOak: Losing oak trees from our landscape would impact our well-being, economy, environment, and the species that depend on them.…

RT @RSFS1854: https://t.co/R27OfXpzWs an award winning article on pine tree lappet moth in our journal Scottish Forestry. Making high qua…

Please follow this advice from @plantchief and avoid bringing new pests and diseases home from your travels… https://t.co/sGard8e8lR