There are currently no calls for projects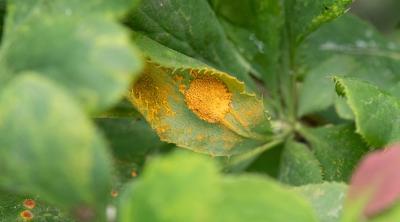 This month in New disease Reports -Stem rust (Puccina graminis) identified on spring barley in the UK adjacent to infected Berberis vulgaris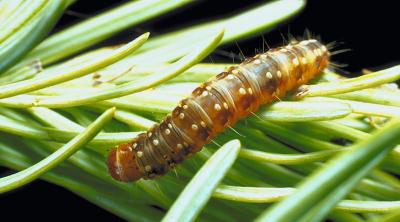 Status, Scottish specific issues, Plant Health Centre perspective and Key priorities and recommendations concerning the threat from the Eastern spruce budworm (Choristoneura fumiferana), Western spruce budworm (C. freeman) and  Black headed budworm (Acleris gloverana and A. variana) to Scotland
Sign up for our newsletter
Sign up for our Newsletter and to be kept informed about Centre activities:
Our Highlighted Event

25 Feb 2020 9am - 26 Feb 2020 5pm
CPNB 2020 ("The Dundee Conference") covers Agri-environmental and Economic Aspects, Combinable Crops, and Potatoes.

There is a specially discounted rate for Students.
To read more about the conference and to register for the event (opens 1st November 2019) please click here. 
The Programme will include presentations on the opening day from the Chief Plant Health Officer for Scotland (Gerry Saddler) and Plant Health Centre Director (Ian Toth) on plant health issues relevant to the sector.  
The Association for Crop Protection in Northern Britain (CPNB) - Chaired by Fiona Burnett - Plant Health Centre Sector Lead for Agriculture - are please to announce the CPNB 2020 Conference entitled 'Environmental Management & Crop Production'.
Twitter feed block
RT @quine_chris: Strong citizen science session for my #observatree @Forest_Research talk with others in Sweden SAfrica USA Uruguay France…

Our sector lead @FBurnettCropDoc taking part in a cross centre discussion on knowledge sharing at the science-polic… https://t.co/rdITRcxBLE

RT @EpicScotland: Knowledge sharing at the #science - #policy - #industry interface. Our panel are ready to tackle your questions.
#EpicCon…

Charlie Adam, vice president @NFUStweets, at the #EpicConference raises the important point that academia should fo… https://t.co/0XXPqrRX3y

RT @quine_chris: Lively and positive start to #EPICConference from @MairiGougeon . Good to hear mention of @PlantHealthScot and common inte…

RT @xf_actors: Free #webinar: an advanced version of the android application for the official monitoring of #Xylellafastidiosa completely r…

RT @drstevenmwhite: Deadly olive tree disease spreads to France

RT @kjhayjay: I'm so looking forward to this! @BS_PP #PlantHealth diagnostics workshop in #Scotland is just days away, with @PlantHealthSco…

RT @caley_rchs: Great to see @ScotGovSASA @DundeeFlower raising the profile and importance of plant health to and in Scotland #planthealth…

RT @quine_chris: Field ID guides for some our least wanted pests and pathogens. Really well illustrated with examples of symptoms etc. @For…