Plant Health Centre

To mark UK Plant Health Week (part of the UN's International Year of Plant Health), we launched a set of 5 Key Principles, which outline important steps to protect Scotland's plant resources. We put together an information booklet that details these principles and our Directorate filmed a conversation to introduce the principles and furnish them with examples. During the UK Plant Health Week we also brought these principles to life through a series of blogs or short YouTube videos, each highlighting the importance of plant health to some of Scotland's iconic plant-based assets.
THERE ARE CURRENTLY NO PROJECT CALLS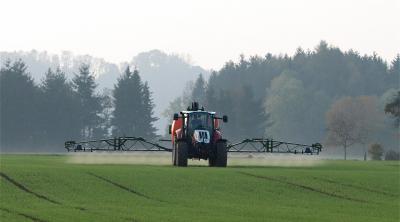 The Plant Health Centre's Sector Lead for Agriculture, Prof. Fiona Burnett, delivered a presentation and led discussions on the potential impacts of pesticide withdrawals for Scotland's plant-based industries (and natural environment) at a ministerial workshop. [presentation slides attached to this article]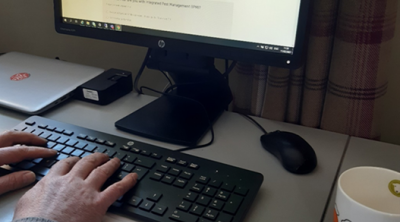 Integrated pest management (IPM) is a holistic approach to managing harmful organisms which maximizes profitability and minimises negative impacts on the environment. IPM aims to reduce reliance on pesticides and promoting IPM is identified as a key action in support of a National Action Plan. To promote IPM practices and improve on-farm uptake, it is essential to understand current uptake levels and better understand what motivates farmers to further adopt IPM. A new integrated pest management planning tool for Scottish growers has been launched, replacing a previous IPM plan. The new plan uses stakeholder derived metrics to value how important different interventions, such as rotations or varieties, are in achieving sustainable reductions in invertebrate pest, weed and disease risk.
Sign up for our newsletter
Sign up for our Newsletter and to be kept informed about Centre activities:
Our Highlighted Event

Over the course of two hours, speakers from the Plant Health Centre will update you on our recent, current and potential projects - including recently completed research that assessed large-scale biosecurity risks to Scotland from landscaping and infra-structure plantings, non-specialist and online
Twitter feed block
As #PlantHealthWeek draws to a close, we would like to invite you to our online event on June 3rd to hear all about… https://t.co/JIbqYX4kVh

RT @scotforestry: We have a series of tree health factsheets aimed primarily at youngsters but they are a useful guide for anyone. If you w…

During #PlantHealthWeek its not just plant pathogens we need to think about, check out @NicolaJHolden… https://t.co/fCHhw2uvHX

RT @Arty_Bestiola: We are hiring! If you like insects, trees and pest management then maybe you'd like to join the Ento team @Forest_Resear…

Where do crops go when they are sick? Some visit the @SRUC Crop Clinic. For 🌱#PlantHealthWeek🌿@tojamak explains wha… https://t.co/Ifeh3QHjQc

RT @ForestryComm: Tree pests and diseases can travel on your boots, bikes and buggies.

#KeepItClean by following these simple actions & k…

RT @scotforestry: How we protect our forests and woodlands is backed by evidence from highly skilled researchers and scientists. We also lo…

RT @quine_chris: Useful overview and context for one of @PlantHealthScot new projects led by @Arty_Bestiola

Today for #PlantHealthWeek🌿we focus on the issue of Potato Cyst Nematode for the Scottish potato industry 🥔 and the… https://t.co/ozkOA5WQUk

It's #PlantHealthWeek, time to think about what steps will protect your business, garden or local environment from… https://t.co/ugqUVBq3rb

If you farm arable crops, field-scale vegetables, forage crops or grassland, then it's time to fill in your integra… https://t.co/kybLA7ldy3