Plant Health Centre

National Plant Health Week (19-27 September)

To mark the start of UK Plant Health Week (part of the UN's International Year of Plant Health), we have launched a set of 5 Key Principles, which outline important steps to protect Scotland's plant resources. We have put together an information booklet that details these principles and our Directorate have filmed a conversation to introduce the principles and furnish them with examples. During the UK Plant Health Week we will also be bringing these principles to life through a series of blogs or short YouTube videos, each highlighting the importance of plant health to some of Scotland's iconic plant-based assets.
THERE ARE CURRENTLY NO CALLS FOR PROJECTS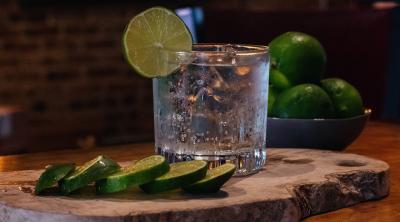 A blog written by members of the Plant Health Centre's directorate and SART to highlight plant health threats to Scotland's Whisky and Gin industries has received widespread attention in the media.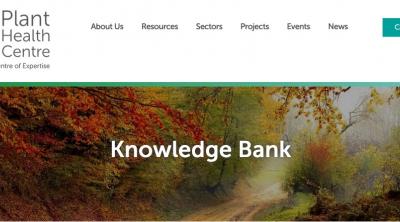 This project has expanded the PHC online Resource Bank for plant health threats to the Natural Environment sector in Scotland to include information sources for the remaining three sectors (Forestry, Agriculture and Horticulture). Information sources for Forestry, Agriculture and Horticulture were compiled and evaluated, and a Knowledge Bank relevant to each sector is now online at the PHC website, creating a comprehensive and unique signposting resource for plant health information with relevance to Scotland.
Sign up for our newsletter
Sign up for our Newsletter and to be kept informed about Centre activities:
Twitter feed block
RT @MidlothScience: #PlantHealthWeek has raised awareness of plant health threats. @PlantHealthScot outlines 5 Key Principles to protect #…

RT @aklecz: A bit late, but my last contribution to #PlantHealthWeek is now online - on potatoes, Phytophthora infestans and Les Miserables…

RT @nature_scot: Taking steps for healthy forests in Scotland. Healthy plants are vital in helping combat #ClimateChange. Carbon sequestra…

Our final #PlantHealthWeek story by @quine_chris & Sarah Green @Forest_Research. Sudden Larch Death, an invasive tr… https://t.co/CFT0zYPcuw

For #PlantHealthWeek @DKnott8 explains the importance of the biosecurity mats at the entrance of @TheBotanics in pr… https://t.co/vqidp7Iqog

RT @HTAnews: Did you know you can transfer plant diseases through woodlands and areas of greenery if you don't clean your boots in-between…

Story no.4 for #PlantHealthWeek is Why fans of whisky and gin need to worry about plant health by @FBurnettCropDoc… https://t.co/TdxL18M39C

RT @Euphresco: Something to read for the week-end? The report of the
@Euphresco
project 'Xylella fastidiosa and its insect vectors' has j…

RT @HTAnews: This week is #PlantHealthWeek 🥳🌳
We need to make sure we are looking after our planting and buying healthy ones!
Here is @Pipp…

RT @kjhayjay: How was it 5 months ago that I first posted this? It was #EarthDay then; it's #PlantHealthWeek now, and this is our #IYPH202…

For our 3rd #PlantHealthWeek story @kjhayjay and @DKnott8 from @TheBotanics have put together this short video wit… https://t.co/cZ9Tv9ETyQ

RT @BactPlantDis: To celebrate #PlantHealthWeek @DefraGovUK have commissioned Izzy the Inspector to 'Help protect our plants'
📖 🌱 🌳
Please…