Improving knowledge of Xylella fastidiosa vector ecology: modelling vector occurrence and abundance in the wider landscape in Scotland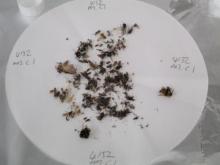 Xylella fastidiosa is a bacterial plant pathogen that can cause disease in a broad range of hosts. There are currently major Xylella outbreaks in Southern France, including Corsica, Italy, mainland Spain and the Balearic Islands. Although Xylella has so far not been detected in Scotland (or UK), an outbreak would have serious impacts on any host plant-related activities/businesses and the wider environment. To understand the risk posed to Scotland's plants from Xylella, and to be adequately prepared if it is detected, there are important knowledge gaps that must be addressed. This project will build on the results of the previous PHC Xylella projects (PHC2018 / 04 /05 / 06) to further refine Scottish Government's contingency and preparedness measures for the possible arrival of Xylella fastidiosa.

Impact: Deliver recommendations as to the suitability of vector trapping methods and eradication strategies, if deployed in Scotland.
The Centres of Expertise (CoE) work at the interface between policy and research and provide responsive work in areas of high policy importance: climate change, animal disease outbreaks, plant health, water, knowledge exchange and impact. The Centres draw upon the expertise of the researchers of the Scottish Environment, Food and Agriculture Research Institutes (SEFARI), universities, government agencies and research organisations across Scotland. Each Centre has its own style, leadership, and governance, but all have the same ethos: delivering evidence with impact. In this leaflet, each CoE highlights examples of where that impact has really made a difference.
Institution:
University of Stirling
Institution:
University of Stirling
Institution:
University of Stirling
Institution:
Forest Research
Institution:
Forest Research
Institution:
Forest Research
Institution:
Centre for Ecology and Hydrology
Institution:
Centre for Ecology and Hydrology
Institution:
University of Stirling