PHC Pest Review
Threat: Candidatus Liberibacter solanacearum (Lso)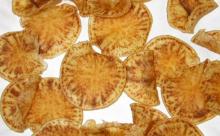 Abstract
Key Priorities and Recommendations
Identify current levels of crop infection.  

Determine susceptibility of key crop groups to Scottish Lso haplotypes.

Understand efficiency of T. anthrisci and other potential vector species.  
Potential mitigation strategies in the event of the introduction of B. cockerelli.

Engage with international scientists working on Lso to enable our understanding of disease management strategies.