GIbase 2.0: Enhanced preparedness in Scotland's Green Infrastructure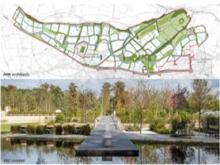 PHC2022/06 builds on an outcome from a previous PHC project (PHC2019/05) which created GIbase 1.0: A database of green infrastructure plant species in England and Scotland, which was built by searching local authority planning portals for plant specifications associated with Green Infrastructure projects.

This project will extend the database, creating GIbase 2.0., establishing search functions for planning portals across Scotland, automatically generating notifications of projects that meet specific criteria relating to project scale and type. This will allow both higher resolution data to be recorded and also ensure that GIbase 2.0 captures the most current schemes under development or in early-stage planning.

This project will Map the diversity and abundance of plant species used in green infrastructure across Scotland, and record this data in GIbase 2.0. It will use the UK PHRR to create relative risk profiles for each plant species, and, for commonly planted species, create high quality data sheets using published research, providing a valuable asset to policy-makers, local planning authorities, Green Infrastructure designers and developers.

This project was selected for funding from the Project Call: "Enhancing preparedness against pests and diseases: plugging evidence gaps for Scotland".

Position:
Landscape Architect
Institution:
St. Andrews Botanic Gardens
Institution:
Myerscough College
Institution:
Gothenburgh Botanic Garden
Position:
Social and Economic Research Scientist
Institution:
Forest Research
Institution:
St. Andrews Botanic Gardens
Institution:
St. Andrews Botanic Gardens