Impact of climate change on the spread of pests and diseases in Scotland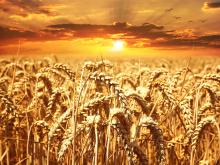 The movement of plant pests and pathogens into Scotland in likely to increase in the coming years, e.g. due to changes in trade, potentially increasing from outside Europe following Brexit, while their spread and severity could be affected by climate change (both positively and negatively). It is therefore vital that we understand the role of climate on the impacts of such pests and diseases across the whole of Scotland, in relation to the distribution of plant hosts, allowing us to target potential control options on the main threats. To allow plant health professionals and others to assess such impacts in as straight forward a way as possible, web- / desktop-based tools are needed that offer quick and easy access to complex computer models. These models should be as comprehensive as possible, allowing new information on pests, pathogens and their hosts to be added as it becomes available.

Impact: Easily accessible tool for PHC and government plant health officials to assess possible impacts of climate on pests and pathogens in Scotland.

The Centres of Expertise (CoE) work at the interface between policy and research and provide responsive work in areas of high policy importance: climate change, animal disease outbreaks, plant health, water, knowledge exchange and impact. The Centres draw upon the expertise of the researchers of the Scottish Environment, Food and Agriculture Research Institutes (SEFARI), universities, government agencies and research organisations across Scotland. Each Centre has its own style, leadership, and governance, but all have the same ethos: delivering evidence with impact. In this leaflet, each CoE highlights examples of where that impact has really made a difference.
This project constructed a modelling framework which combined epidemiological and economic modelling.  The modelling framework was used to study predictions of spread and economic impact of pests which are not currently in the UK, including Xylella fastidiosa, Candidatus Liberibacter solanacearum (Zebra chip) and Ips typographus (Eight toothed Spruce Bark Beetle). 
Impact:  A web/desktop application is available to the PHC and Scottish Government to analyse the effects of climate change on the spread and economic impact of new threats. 
Position:
Mathematics and Statistics
Institution:
University of Strathclyde
Institution:
University of Strathclyde
Institution:
University of Strathclyde
Position:
Environmental Economist
Institution:
Fera Science Ltd
Institution:
University of Cambridge
Position:
Postdoctoral Researcher - Modelling Invasive Pests
Institution:
University of Strathclyde