Network analysis – where do people in Scotland get their plant health information?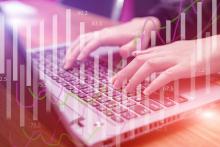 Early scoping of plant health priorities with key Scottish stakeholders and discussions at the PHC launch event indicate a complex landscape of plant health information sources, confusion amongst stakeholders and a perception of information overload. To inform future KE methods and priorities, a network analysis is required to identify the sources of information and the strength of their effect on Scottish stakeholder communities.

Impact: Improved understanding of concepts and options amongst the Scottish stakeholder community; a basis for gap analysis by the PHC.