Fiona Burnett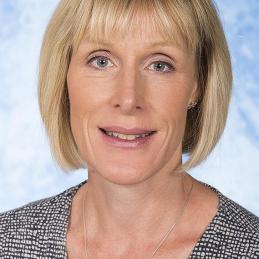 Sector Lead: Agriculture
Scotland's Rural College
Sector lead for agriculture for the Plant Health Centre is Fiona Burnett, Professor of Applied Plant Pathology and Head of the Crop and Soil Systems Research Group at SRUC. Fiona is a key translational crop scientist in the UK and a high profile independent influencer of crop protection practices. Analysis of crop protection decision-making problems are at the centre of her research interests and she has particular interests in Integrated Pest Management and pesticide stewardship. Fungicide resistance and efficacy are core activities for her research team.  She chairs the Fungicide Resistance Action Group–UK, a group made up of independent researchers, agrochemical and industry representative, regulators and agronomists where emerging resistance issues are discussed and advice and recommendations issued. The steering groups and committees she contributes to are extensive and include the UK Plant Health Forum (Defra), the AHDB Oilseeds RL Committee and the British Crop Protection Council's Diseases Working Group. She chairs the Association for Crop Protection in Northern Britain and she is a Director of Scottish Quality Farm Assured Cereals Ltd, Director of the Genomia Fund and is Chair of the Technical Advisory Committee for Scottish Quality Crops Ltd.
Projects
The use of pesticides to manage plant pests and diseases is a key management intervention across plant health sectors, particularly in agriculture, horticulture and commercial forestry production. Pesticide withdrawals through legislation, coupled with resistance development, and their impact on plant health have emerged as key concerns for Scottish plant health stakeholders. There is an urgent need to quantify the impact on Scottish plant health that will arise from pesticide withdrawal scenarios and to set this in the context and time frame of alternative management tools. This will be used to inform recommendations on pesticide strategy at the Scottish, UK and EU levels going forward. A synthesis report of available information is required to identify products at risk and work through scenarios for the plant types, pests and diseases of importance in Scotland. This will be a project where cross-sectoral dialogue between the plant health sectors of agriculture / crop production, horticulture, forestry and the environment will be necessary. The project will review existing information and a key output will be summary recommendations appropriate for use by policy makes. The bid must include time to engage with in cross-sectoral dialogue and with Scottish Government staff to discuss and progress early drafts.

Impact: Improved understanding of costs and benefits of pesticide use across Scottish sectors and an impact analysis for the most likely withdrawal scenarios such that key gaps can be identified and their impact quantified in order to inform pesticide policy.

This report sets out estimates for the crop loss and value to Scottish crop production should the molluscicide metaldehyde be withdrawn. This would leave ferric phosphate as the only available chemical control option. Short term losses are negligible as the substitution of ferric phosphate carries no additional treatment costs and has equivalent efficacy. Longer term there is some risk should resistance arise to this single site mode of action active, and ferric phosphate (although of lower mammalian toxicity to metaldehyde) has some environmental impacts of its own.