Ian Toth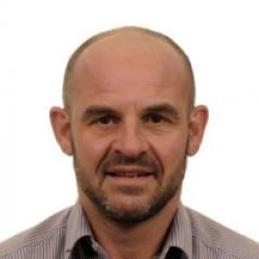 Centre Director
The James Hutton Institute
Ian obtained his PhD from Warwick University in 1991 on potato blackleg disease, and has since worked on plant diseases in agriculture, forestry and horticulture, as well as with soil microbes and microbial biotechnology, the latter with Novo Nordisk in Denmark. He has been undertaking plant health research at the James Hutton Institute (formerly Scottish Crop Research Institute) in Dundee for over 20 years focussing his efforts on both strategic and applied research, bringing him into regular contact with Scottish Government, industry and the public to whom he regularly presents his work. Between 2011-16 he led the plant health work at the Institute, and is now their contact for the Scottish Government-funded Strategic Research Programme Theme 2 "Productive and sustainable Land Management and Rural Economies". He is currently the Director of the Plant Health Centre.
Projects
The Plant Health Centre was commissioned by the Scottish Government to review evidence relating to the potential of new gene editing technologies to address plant health issues in Scotland, with potential benefits, barriers to deployment and dis-benefits noted
The potato industry in Scotland employs over 2000 people and is worth £250 million to the economy. However, the industry is under serious threat from Potato Cyst Nematode (PCN). PCN comprises two closely related species, Globodera rostochiensis and Globodera pallida, both of which are present in Scotland and, in recent years, the incidence of G. pallida has increased markedly. The use of commercial varieties with resistance to G. rostochiensis have largely halted its spread but there are few varieties with resistance to G. pallida. Statutory testing data collected by SASA shows that the area of land recorded as infested with G. pallida is doubling every 7–8 years and now accounts for nearly 70% of findings. SASA estimates that over 13% of land for growing potatoes is infested with PCN with an estimated increase in spread of 5% per year.

Following a Ministerial round table meeting on PCN in June 2020, the PHC were asked by the OCPHOS to form a working group to identify a clear strategy for dealing with the PCN crisis.