Matt Elliot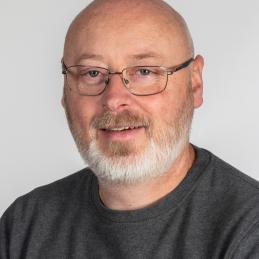 Impact Officer: Horticulture and the Natural Environment
Royal Botanic Garden Edinburgh
Matt Elliot is the impact officer for Horticulture and the Natural Environment within the Plant Health Centre. He is a Plant Health and Biosecurity Scientist based at the Royal Botanic Gardens Edinburgh. Matt was previously the Tree Health Policy Officer for the Woodland Trust and worked as a plant pathologist at SASA and Forest Research. His PhD project was based on Phytophthora epidemiology and his experience includes epidemiology of plant pathogens, biosecurity, quantifying the impact of pests and diseases and vulnerability of native habitats to invasion. Matt has brought his expertise to deliver several previous PHC projects.
Publications
This research investigated plant biosecurity risks from site visitors, tools & equipment, and large machinery. In addition to reviewing published guidance, UK businesses and organisations were engaged via questionnaires and interviews to explore how these aspects of biosecurity are understood and what procedures may be in place to address them.
This research focussed on two areas of biosecurity that provide significant risk to plant businesses and the wider environment in Scotland, i) plant waste management, and ii) the constituents of reduced-peat and peat-free growing media.
This report is the output of a call-down project that assesses the type of plant health problems in Scotland that GE could address, with potential benefits, barriers to deployment and dis-benefits noted.