Mariella Marzano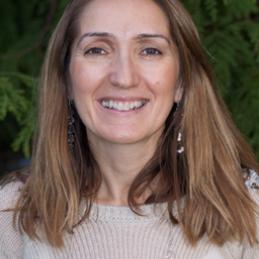 Social and Economic Research Scientist
Forest Research
Mariella is a social anthropologist and senior social researcher at Forest Research with over 15 years of experience in agriculture, fisheries and forestry sectors in the UK and internationally. Mariella currently leads a number of interdisciplinary research projects and/or work packages related to the human dimensions of species management, tree and plant biosecurity, stakeholder engagement and risk management and communication. Recent projects have covered species such as Dothistroma needle blight, Asian longhorn beetle, Oak processionary moth, Emerald ash borer, Phytophthora sp., grey squirrels and rhododendron ponticum.  Mariella also established and chairs the IUFRO Working Party on the "Social Dimensions of Forest Health" and is an Honorary Fellow at the University of St Andrews.    
Projects
Early scoping of plant health priorities with key Scottish stakeholders and discussions at the PHC launch event indicate a complex landscape of plant health information sources, confusion amongst stakeholders and a perception of information overload. To inform future KE methods and priorities, a network analysis is required to identify the sources of information and the strength of their effect on Scottish stakeholder communities.

Impact: Improved understanding of concepts and options amongst the Scottish stakeholder community; a basis for gap analysis by the PHC.

Publications
Status, Scottish specific issues, Plant Health Centre perspective and Key priorities and recommendations concerning the threat from Oak Processionary Moth to Scotland.